Factors in Fertility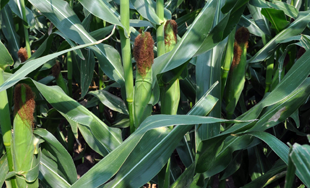 Your Kugler KQ dealer knows what to ask, before you get specific recommendations on your fertility program. As you work with your Kugler KQ dealer, you will want to consider these factors in developing your fertility program:
Crop. What you're growing and the hybrid/variety you choose will affect the type of nutrients you apply—and when you apply them.
Soil pH. The acidity or alkalinity of your soil determines how readily available the nutrients are to your plants. See Effects of pH.
Soil Nutrients. A comprehensive soil test will tell you what's available and the capacity of your soil to store nutrients. See Soil Tests.
Water Analysis. Knowing the nutrients in your water can
help you improve the efficiency and effectiveness of your Kugler KQ fertility program.
Management Methods. Ridge-till, no-till or ecofallow? Gravity irrigation or pivot? It all matters in your fertilizer program.
Field History. Every field is different—and it's important to know where you're starting so you can measure the success of your Kugler KQ fertilizer program.
Other Factors. Soil temperature, planting date, compaction and other factors are also important to consider in your fertility program.